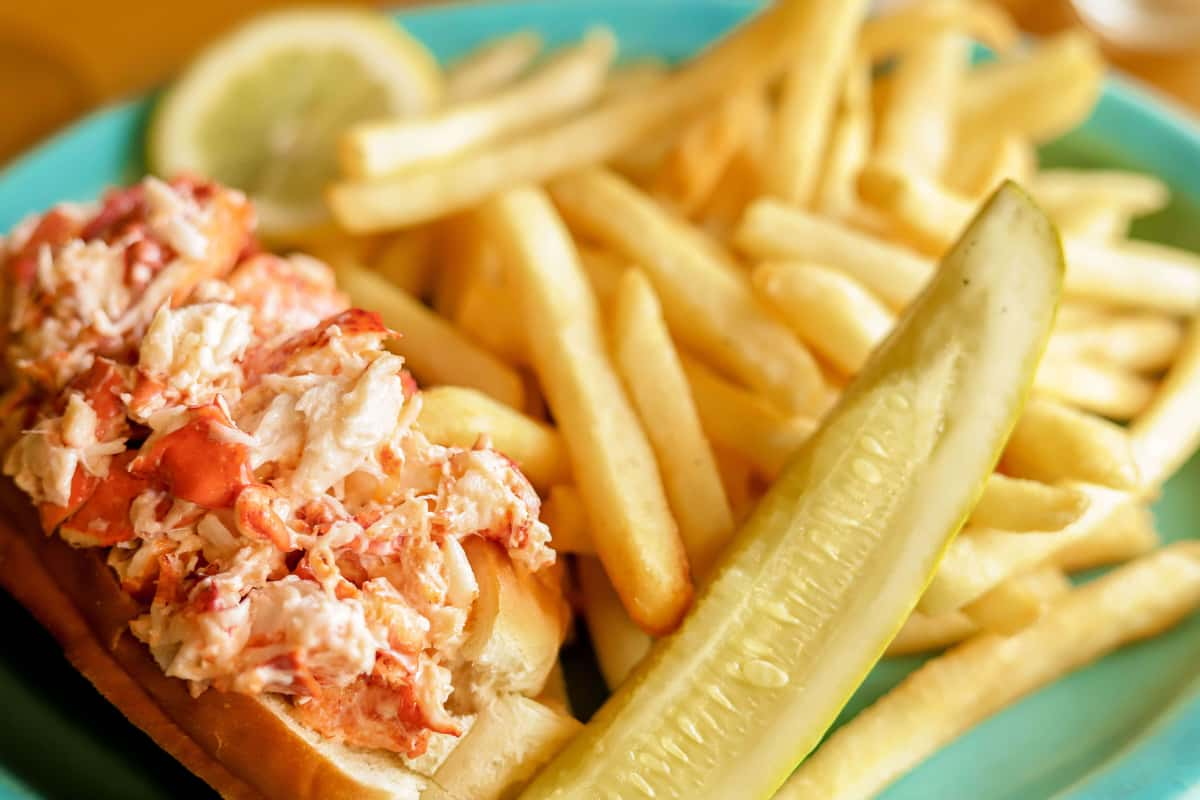 Lunch and Dinner
Become a VIP
Receive updates on special events, new menu items, menu reviews, and more!
Lunch and Dinner
Salads
Dressing Choices: our own blueberry vinaigrette, honey mustard, ranch, bleu cheese, thousand island, honey french, white zinfandel vinaigrette, caesar

Top Your Salad with Any of the Following: Fried or Sautéed Shrimp 7.99 | Crabmeat Salad 9.99 | Salmon 8.99 | Blackened or Grilled 6 oz. Steak 7.99 | Blackened, Crispy, or Grilled Chicken, Buffalo Chicken Tenders 4.99
From the Ocean Blue
Served with your choice of two sides or house salad. Baked Potato, French Fries, Mashed Potato, Onion Rings, Rice Pilaf, Broccoli Salad, Coleslaw, Pickled Beets, Vegetable of the Day. Substitute one of your sides for deluxe side for additional charge: Sweet Potato Fries, House Salad, Soup Du Jour.
For the Flatlanders
Served with your choice of two sides.
Italian Downeast Style
Served with house salad and garlic toast
Specialty Sandwiches
Served with your choice of side.
Classic Burger, Sandwiches & Rolls
Served on a grilled bun with French fries and dill pickle. Add Cheese, Lettuce or Tomato 30¢ each | Gluten-Free Roll available 1.00
Homemade Desserts and Bakery Items
Ask your server about our dessert of the day. Made in house with old fashioned love and care.
Consuming raw or undercooked meats, poultry, seafood, shellfish or eggs may increase the rick of foodborne illness.